Are you interested in pursuing additional education or training?

College or University
Trade School
Vocational or Technical Training
Havenpark Communities is now offering multiple competitive educational scholarships to eligible residents of our communities.  These scholarships range from $2,500 up to $10,000 per year!
You can pursue your dreams! 
At this time, we are no longer accepting applications for 2022 Scholarships. Please check back for future scholarship opportunities.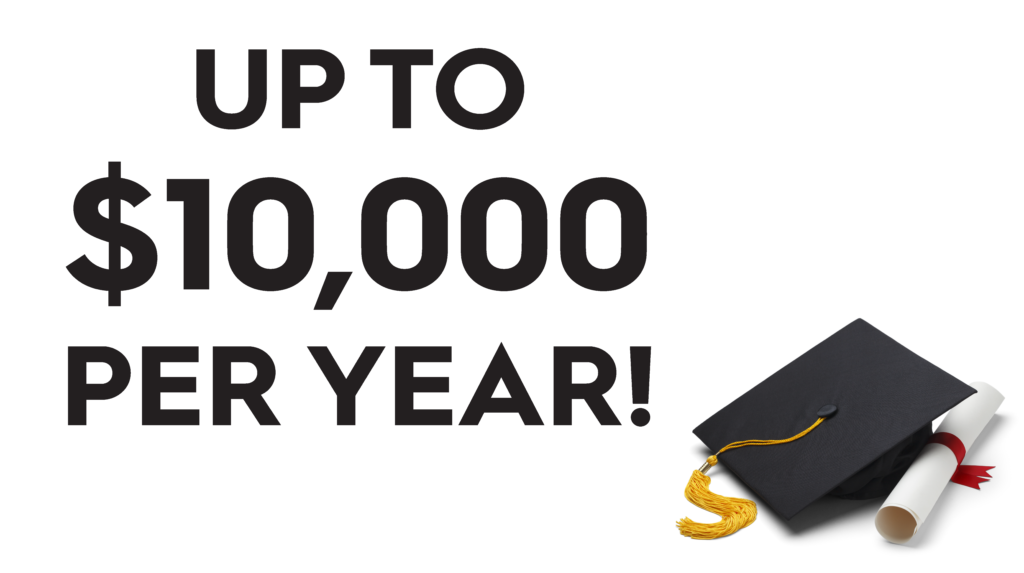 Be either a current resident of a Havenpark Community or have a parent/legal guardian that is a current resident.
A high-school senior, current undergraduate or someone planning on enrolling in part-time or full-time study at an accredited post-secondary institution beginning in 2022.
Have a minimum cumulative grade point average of 2.5 or higher.
Note: Applicants must meet all of the criteria above for consideration.
TAKE ACTION! Sign up for a FREE consulation.
Have Questions about the Scholarship Program? Need assistance with post secondary education planning? We can help. 
Talk directly with our Director of Education Success and get all your questions answered.
Am I eligible for financial assistance?
What will I need to recieve awards ?
When are the deadlines?
When will I know if I have been selected?
We are here to help you every step of the way. You will learn all of the program details and walk through how to get financial support with tips and advice on what criteria will be used for selection.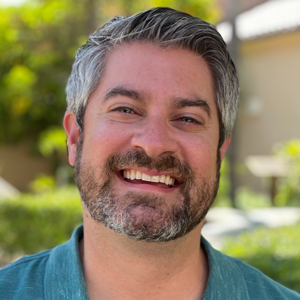 Meet Dr. Jason Hale. Director of Education Success at Havenpark Communities
Raised by a single working mother, I grew up in a small mobile home park community in rural Ohio. My family worked in the local factories. Given that no one in my family had ever attended college before, access to information as it related to higher education was extremely hard to come by. Despite my limited knowledge of the college-going process, I tried my best to research admissions and financial processes, but the timelines and the terminology were all new and confusing. Due to my late start in the process, I had missed several key dates and deadlines as they pertained to college admissions and scholarship opportunities. I say this because I can really empathize and understand with where many residents may be coming from if this is their first time in thinking and planning for postsecondary education.
I eventually started my higher education at a branch campus of Ohio State University near my hometown before matriculating to the main campus where I earned a Bachelor's Degree and then a Master's Degree in Education. A few years later I would go on to earn my Doctorate in Higher Education Leadership from the University of Southern California. I've spent 100% of my professional career in the education space and I've always worked closely with families. I worked in the university setting doing college admissions for twelve years and I spent three years in the high school setting serving as a college counselor.
My passion is college access! I bring experience, compassion, support, and understanding as I work with residents and the children of our residents in pursuing their postsecondary educational goals!
Havenpark Communities Scholarship Frequently Asked Questions.
When are applications Due?
At this time we are no longer accepting applications for the 2022 Scholarship Program. Please check back for future scholarship opportunities.
What criteria will be considered when selecting scholarship recipients?
This is a competitive scholarship and not everyone who applies will recieve an award. Criteria used to select recipients will include: overall academic performance, demonstrated leadership and participation in school or community activities, work experience, written essay on adversity, written statement on service and giving back to the community, and personal recommendations.
How much is the scholarship award?
The amount of the scholarship is based on both the type of school you are attending and whether or not you are attending full-time or part-time.  
$2,500 – Part-time 2-year college & vocational / technical school
$5,000 – Full-time 2-year college & vocational / technical school
$5,000 – Part-time 4-year college or university
$10,000 – Full-time 4-year college or university.
Are the scholarships renewable?
Yes. Awards are renewable up to three additional years or until a bachelors degree or certficiate is earned, whichever comes first.  Renewed awards are subject to satisfactory performance and continued enrollment.
How can the Scholarship Award funds be used?
You must be accepted and enrolled in your institution before any funds will be distributed. Award funds can then be used for tuition, fees, books, on-campus housing, meal plans, and other insitutional costs for accredited schools in the United States.  Awards cannot be used for graduate studies.
When will I hear if I am selected?
Applicants will be notified by the end of March 2022 if they have been selected to receive a Havenpark Scholarship.  Award amounts will be determined later based on school enrollment and semester credit amounts.